Alan Gough ARAM; FTCL; LRAM; ARCM; Cert. Ed
Alan was born in Shropshire and studied oboe and piano at the Royal Academy of Music, where, in his final year he won the Purcell Prize for wind players. During his time at the Academy he also attended choir training classes and formed his own Chamber Choir made up of music student friends.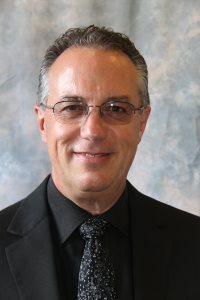 His first professional post was playing oboe and cor anglais with the Las Palmas Symphony Orchestra before moving to Liverpool where he worked as a freelance oboist performing with The Royal Liverpool Philharmonic Orchestra, Royal Festival Ballet, BBC Northern Radio Orchestra and Manchester Camerata. It was in Liverpool that he also began his teaching career in the Borough of Sefton on Merseyside.
In 1981 Alan moved to Guernsey as Head of Woodwind for the Guernsey Schools Music Service and rapidly became an influential force in Guernsey's musical life. In 1983 he formed the Guernsey Chamber Choir and Orchestra and took up the post of Musical Director and Conductor of the Guernsey Choral and Orchestral Society which he held for 18 years. He was for ten years Choir Master of the Town Church St Peter Port, and in 1992 he founded the Guernsey Youth Jazz Orchestra.
In 2000 Alan was elected an Associate of the Royal Academy of Music for his achievements as a musician. In 2001 he moved to the Middle East to teach woodwind and brass in St Christopher's School Bahrain where he also held the post of conductor of The Manama Singers.
Alan returned to Guernsey in 2004 and now works as a freelance musician and instrumental music teacher. Since his return he has formed both the Guernsey Symphonic Winds in 2005 and Guernsey Bach Choir in 2007.
---
James Henderson
James Henderson was born and educated in Guernsey.  He made his debut as an organist on the organ of the Town Church in St Peter Port.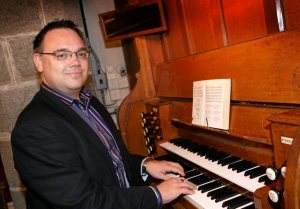 He graduated with Honours from the University College of Ripon and York, St John – where he was also awarded the College Organ Scholarship. In 1992 he was appointed as Organist and Choirmaster at the Lutheran Church in the municipal town of Tolga, Norway.
In 1994, following his return to Guernsey, James became the director of music at the Town Church, St Peter Port and in 2003 was appointed Head of Music at the Ladies College, Guernsey.